WiSHAKE Extra
Get groovy your way!
Clear and powerful wireless sound now comes with extra-long autonomy in WiSHAKE Extra, pocketable earbuds, perfectly suited to the nomad lifestyle. All packed in a trendy and compact design case that doubles as a charging station.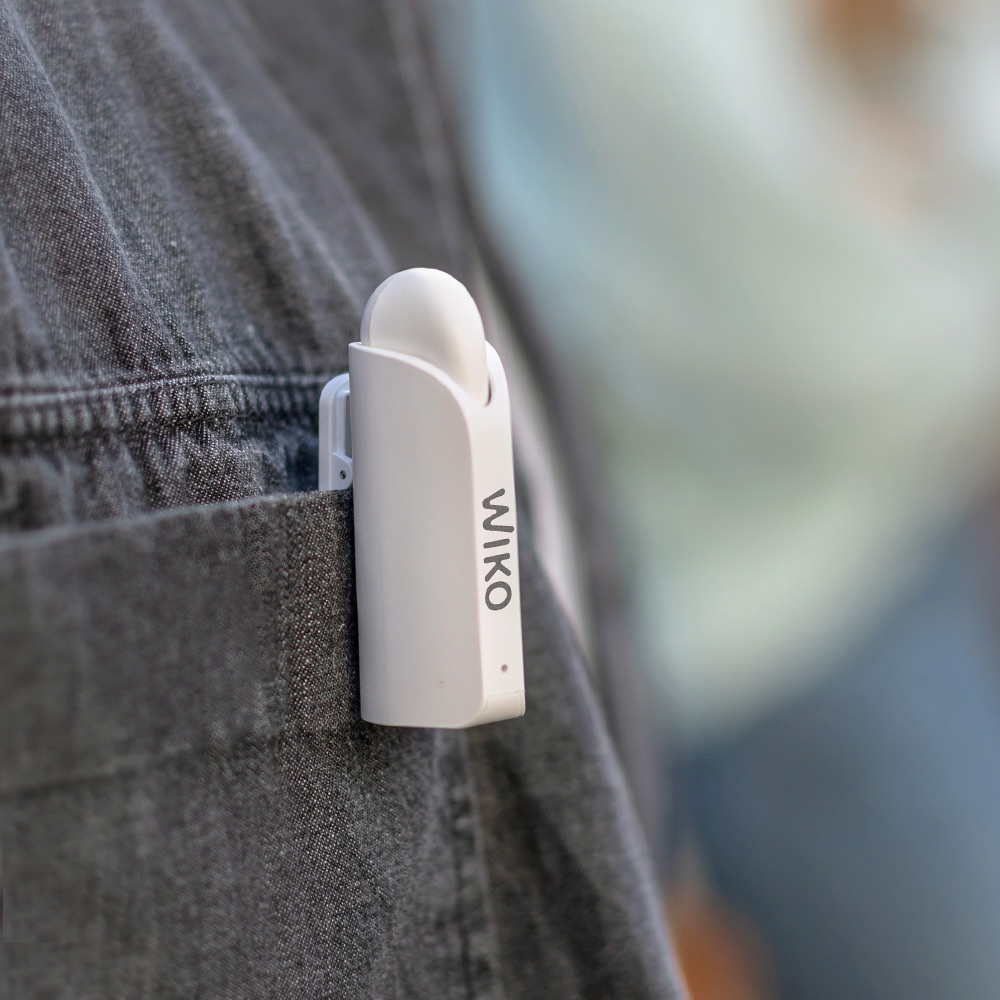 1 earbud convenience for longer
Sometimes, 1 is better than 2! Think pure convenience by wearing just your right earbud when walking, working or with family and friends around. For an extra boost, there's a handy charging clip for your right earbud, delivering 4 hours of extra power on the move! You'll never lose your earbud, as it's clipped and stored while charging, then quick to grab, pop on and enjoy.
Trendy and curved, the charging case is made for a great in-hand feel with smart looks. The metallic earbuds complete the trendy design look.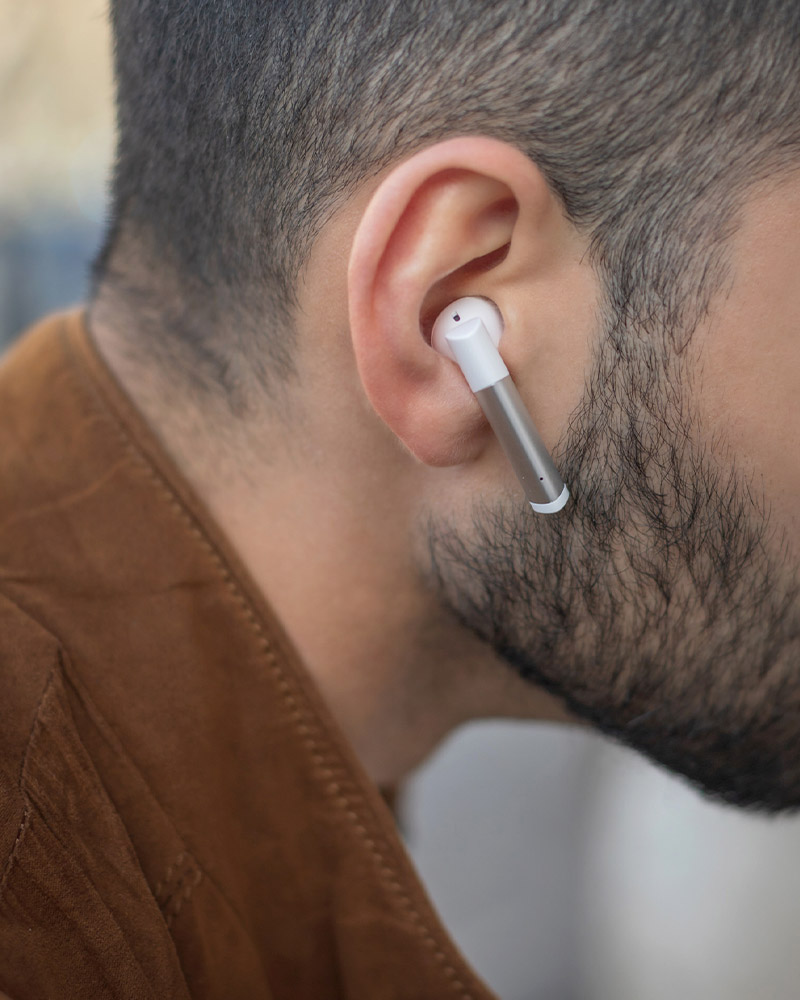 Bluetooth® 5.0
Featuring Bluetooth® 5.0 connectivity, it brings more stability to the connection, more quality sound and a clearer experience. WiSHAKE Extra won't let you down
Android & iOs
Compatible with all devices, WiSHAKE Extra can be easily connected with any phone.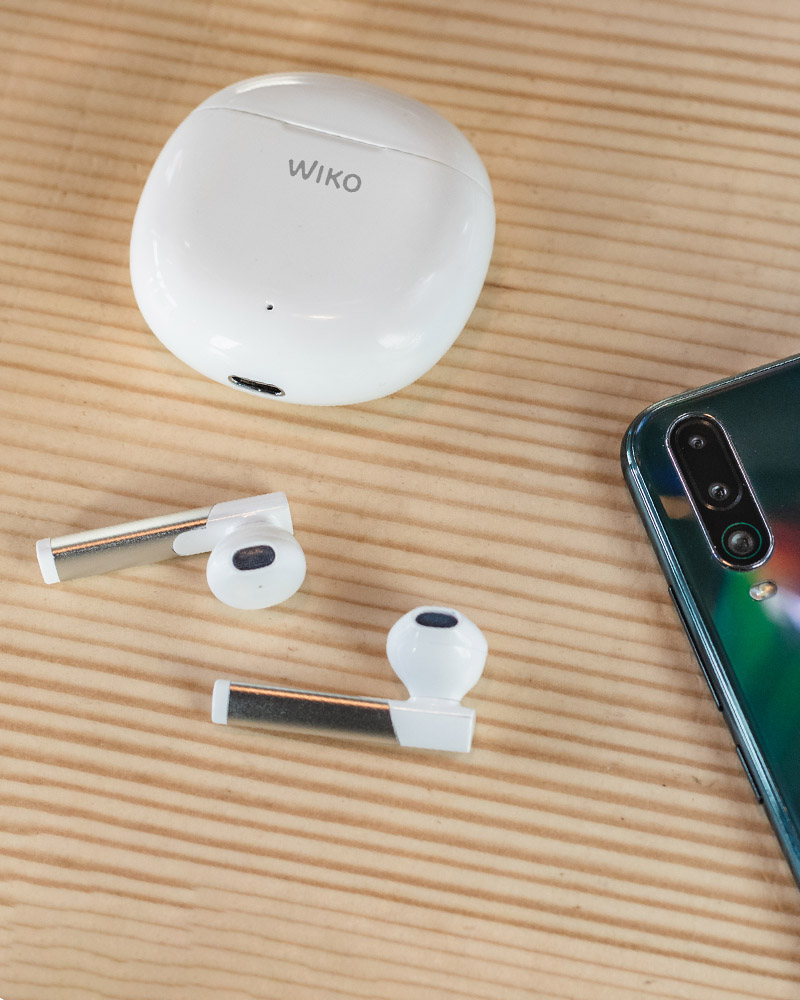 Touch control
WiSHAKE Extra provides a great sound experience for every moment of your nomad life. As easy as one tap, access your music, calls or voice assistant in one touch.
In-ear detection
Simply pair your earbuds thanks to the in-ear sensors. As you put them on, they connect immediately and fit comfortably in your ears. When removed, the music or movie will automatically be in hold.