View4 Lite
2 days use. Triple camera.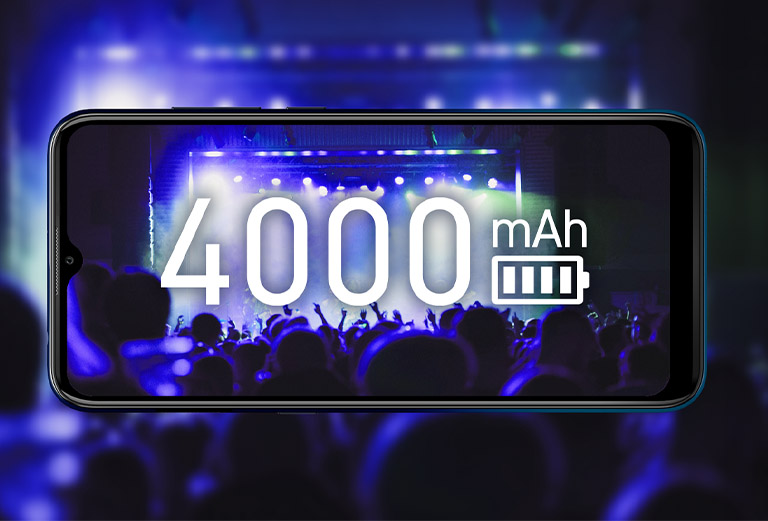 48 hours of lasting power
48 hours of lasting power
Geared with a 4000mAh battery, enjoy your View4 Lite for 2 days in a single charge, validated by SmartViser testing laboratory. Call, text and play your favourite music or watch videos on the Internet without limits. Through hardware and software optimisation, View4 Lite offers great autonomy.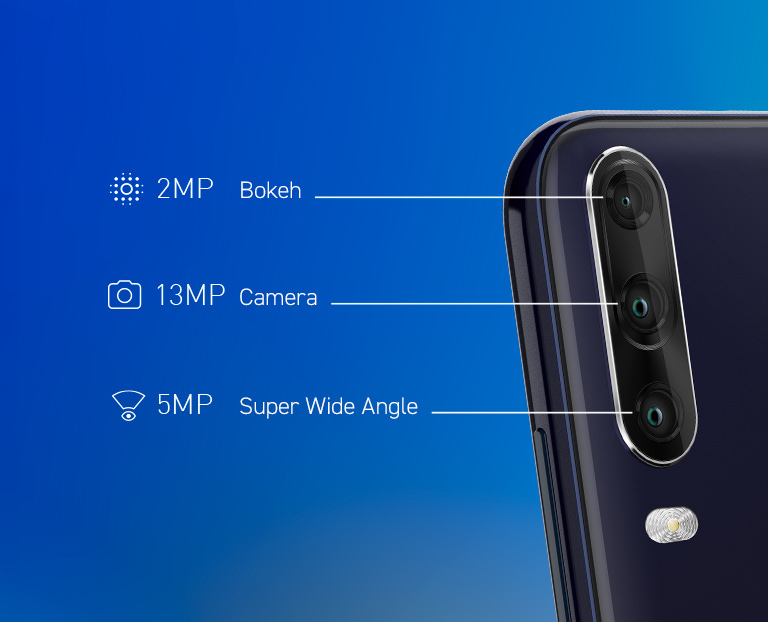 Triple camera with Super Wide Angle
Triple camera with Super Wide Angle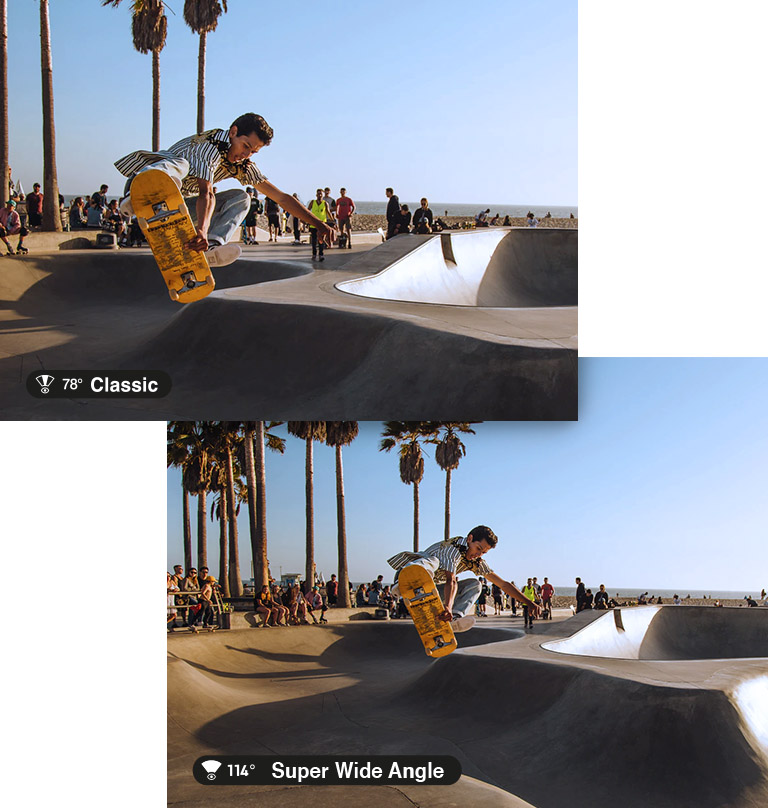 Nail your photos like a pro with the triple camera! The 13MP sensor captures effortless shots and portraits. Unleash your artistic side with the 13MP camera working together with its 2MP depth sensor in Bokeh mode for great blurred effects. Immortalise landscape and group pictures with the Super Wide Angle camera.
AI powered
AI powered
The main camera is equipped with AI smart features for automatic scenery detection and adjustment.
Bokeh mode
Bokeh mode
Focus on a portrait, an animal, a meal, etc. and make everything around you blurred with Bokeh mode.
32GB ROM and
octa-core processor
32GB ROM and
octa-core processor
Big memory. Fluid performance.
Save what's important with the large 32GB storage : 4000 pictures, 50 episodes of your favourite show or 300 music albums or 140 games. Expand your storage up to 256GB with a microSD card. Enjoy your phone limitlessly with the MediaTek A25 octa-core processor. Handle the speed you need for casual games or your top apps.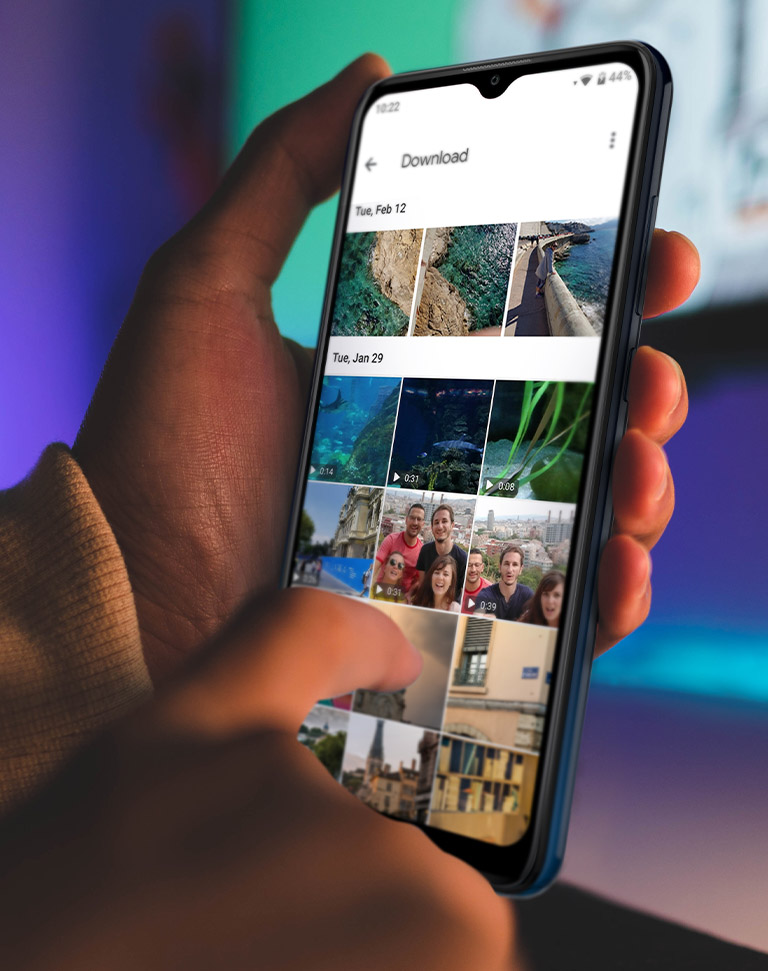 Full screen. Trendy design.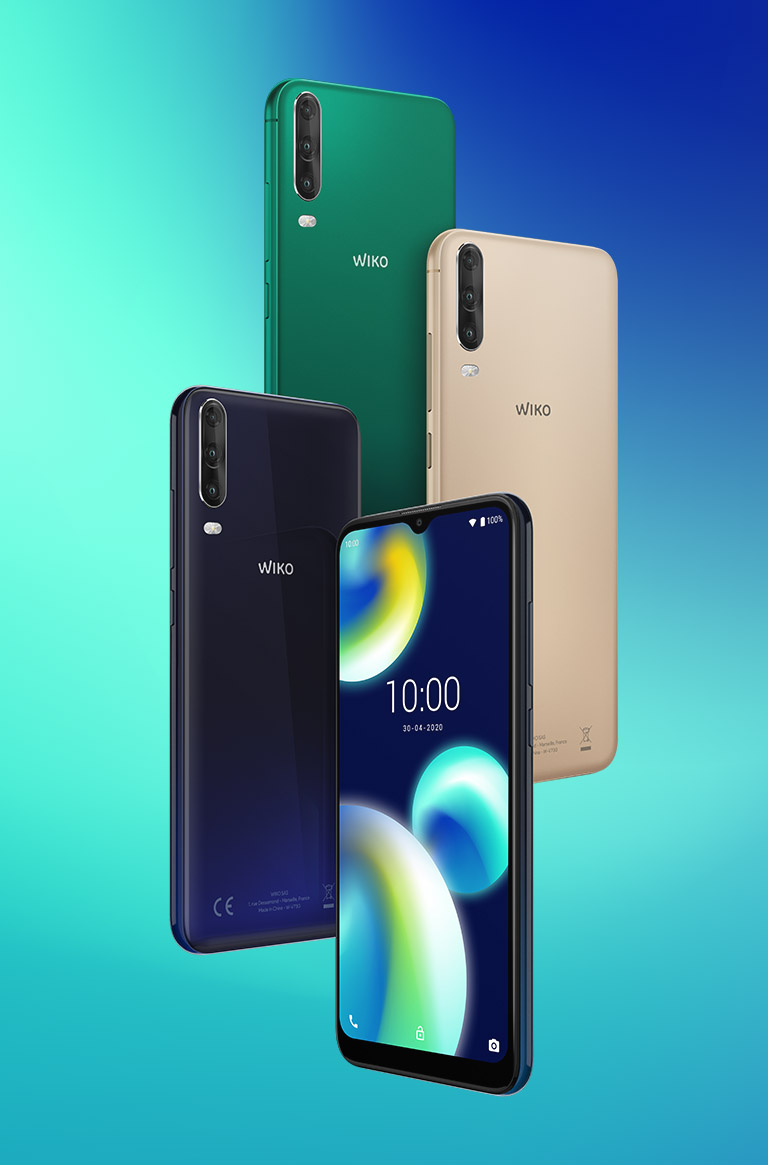 Fully immersive display
View4 Lite features an ultra-immersive 6.52'' screen with HD+ display. The 20:9 ratio screen and the minimised notch ensure a borderless screen for a better visual experience.
Colours go deep
Will you be able to choose between Deep Blue, Deep Gold and Deep Green? The back cover features 2 finishes, the glossy Deep Blue for an elegant design and matte finish for intense shades for Deep Gold and Deep Green. Going further, Wiko's original custom-made accessories are specially designed to show off the full beauty of View4 Lite, with added ergonomic features for effortless convenience.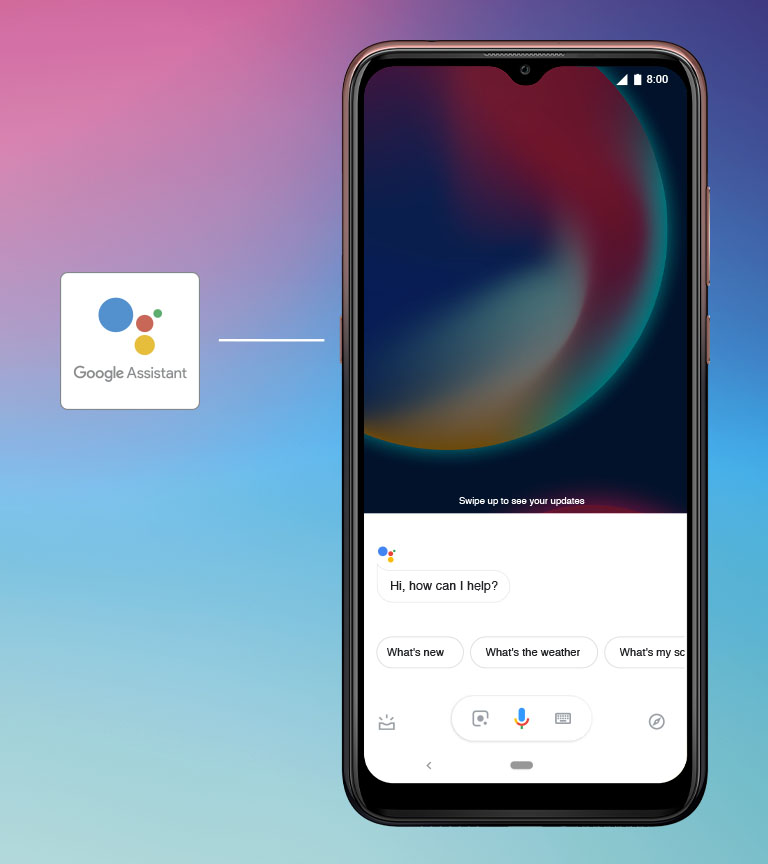 Quick functionality access
Quick functionality access
In one touch, simply press the integrated Google Assistant button to launch Walkie Talkie and directly ask Google to set your alarm, take a selfie, check tomorrow's forecast, turn on the flashlight, etc. Why lose time unlocking your phone or using the wake words "OK Google"?
Google features and accessibility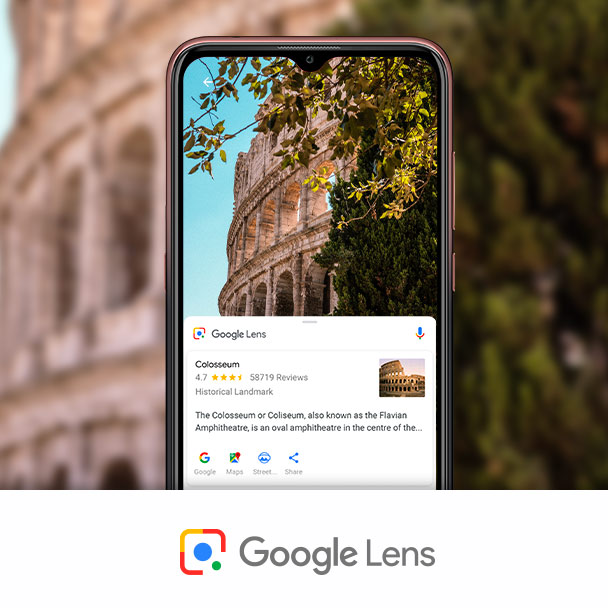 Voice control and Android™ 10
Say it and make it happen! Activated by your voice, the integrated Google Lens™ will assist you in running searches about your photos or an object close to you and interact with the world around you. Use all the latest Google innovations with Android™ 10*, including Live Caption, Smart Reply, Gesture Navigation and Dark Theme. Your life has never been so easy!

* Android™ is a trademark of Google LLC
Face Unlock security
Fast and secured unlocking in just one look at your screen with Face Unlock.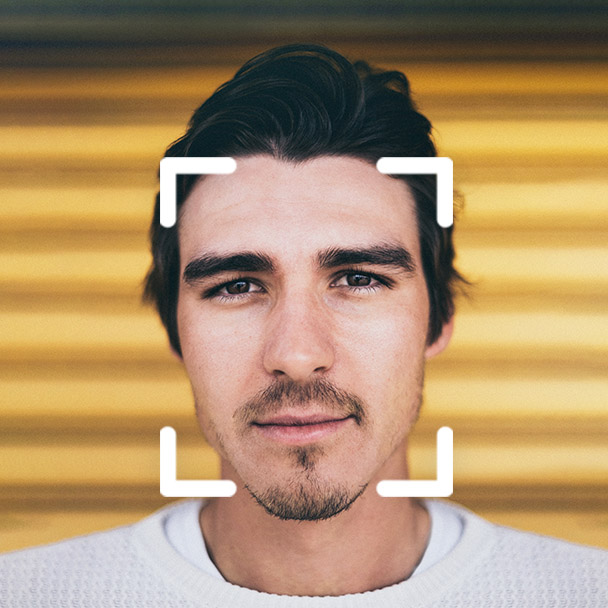 Wiko Original Accessories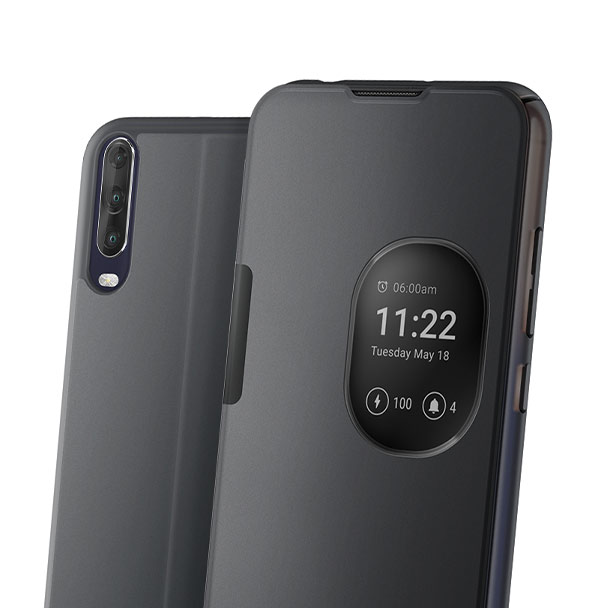 Slim smart folio
A new smart folio with its smart window presents a discreet interface to see your calls, notifications and music in one glance. Comfort is always in mind with the easy grip and standing option to enjoy games and videos. The modern, slim design adds style to practicality.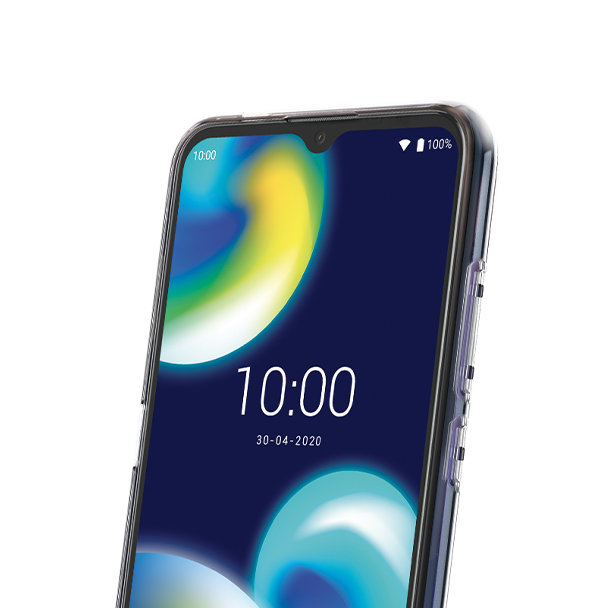 Hybrid protective case
Made of a transparent dual material, the protective case has a hard back cover for a reinforced protection of your View4 Lite, while the soft, enveloping frame makes it easy to pop on and off.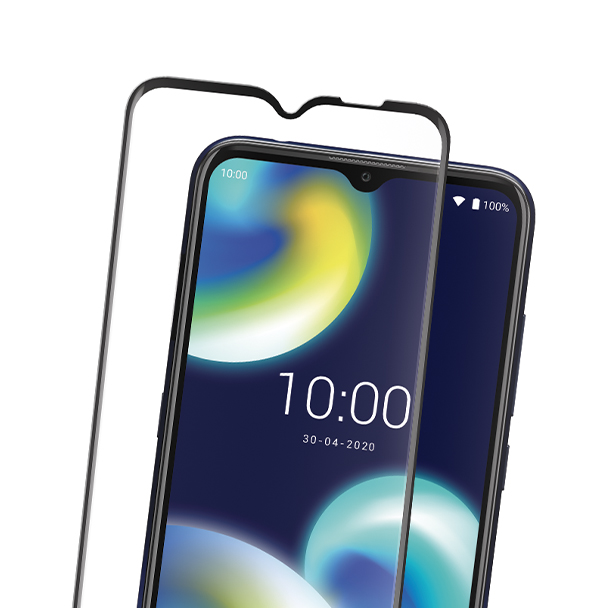 Printed tempered glass
Be reassured with the printed tempered glass for full protection against shocks and scratches. An ultra-resistant layer of protection preserves touchscreen sensitivity with anti-fingerprint coating.