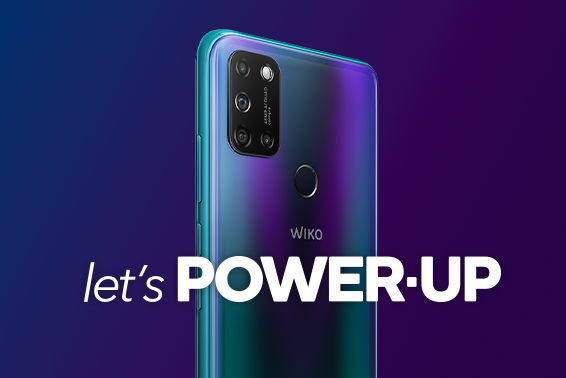 A vitamin boost to your smartphone
Life never sleeps, and you live it intensely without compromise. Today, more than ever, your smartphone is that human extension facilitating togetherness, creativity and liberty. WIKO's mission is to ensure you have the freedom to do what you want, when you want, by offering you smartphones you can rely on.
Battery autonomy expertise and testing
Within recent years, the brand has invested in intensive research and development to reinforce its battery autonomy expertise and integrate this know-how into its smartphones.
Going further to constantly improve the brand's smartphones autonomy, WIKO has collaborated with SmartViser, an independent globally recognised product testing laboratory. This third-party undergo rigorous testing on WIKO's smartphone by recreating real consumer usage and under real network conditions to ameliorate and grade smartphone's performance. Our objective is to guarantee superior power autonomy to ultimately provide you with the best user experience.
With the View range, you have the power to do more!
Through hardware and software optimisations, the View range has been supercharged with powerful batteries and AI Power*, delivering up to 3.5 days of battery autonomy in just 1 charge!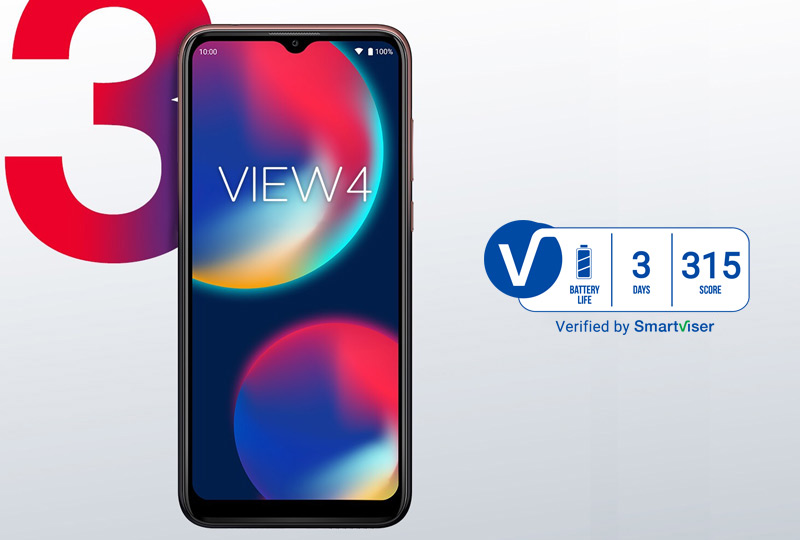 We brought you View4 and View4 Lite, armed with up to 5000mAh battery power to fuel those long days on-the-go, running for 3 days in 1 charge.
With the launch of View5 and View5 Plus we stretched battery life performance further, the 2 smartphones being certified by Smartviser for 3.5 days of autonomy in a single charge. In parallel, the brand developed AI Power for energy optimisation. This smart power saver technology is embedded to manage 3rd party apps' behaviour and power consumption, while prolonging your battery life.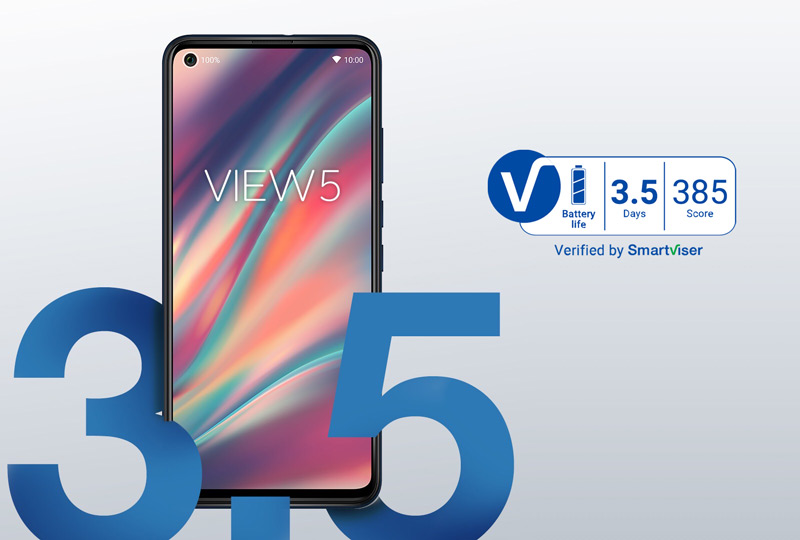 Smartviser has issued its top 10 Battery life score ranking table for 2020, based on smartphone with 5000mAh batteries. Out of 10 models, 4 of them are WIKO's smartphones (View5 Plus, View5, View4 and View3) and even better, the top 3 Battery life smartphones are: View5 Plus, View5, View4.
Free yourself from constant charging
Freeing you from the constraints of continuous, time-consuming top ups, we inspire to enable you to enjoy what you want, when you want it. Keep an eye out for its upcoming range dedicated to keeping you all powered up for even longer.
* Embedded in View5 and View5 Plus
Related products
Other articles in this section: