Filters
To have the best experience , use the filters below to display the accessories that are compatible with your phone model.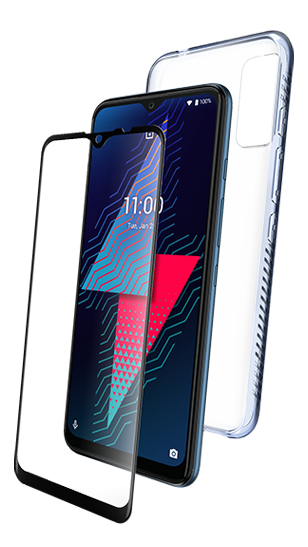 Protection pack POWER U30: case + tempered glass
Twice the protection with this bundle


Clear case with ridged sides for a better grip and a precisely cut tempered glass by Wiko.
Protective case:
- Custom invisible case for perfect fit with slim design and an enhanced clear finish
- The flexible frame shields your display from
damage
when touching flat surfaces
- It protects against soft shocks and scratches
Tempered glass:
- The invisible tempered glass is an exact fit for discreet screen protection
- Both impact resistant and shock-proof,it avoids screen nicks and scratches
- The anti-fingerprint layer keeps your display trace‑free, while ensuring touchscreen sensitivity
Anti-slip. Hard back cover. UV resistant.
Hardness surface. Tactile preserved. Anti-trace.