VIEW5 Collection
Original accessories
Smart, tailored protection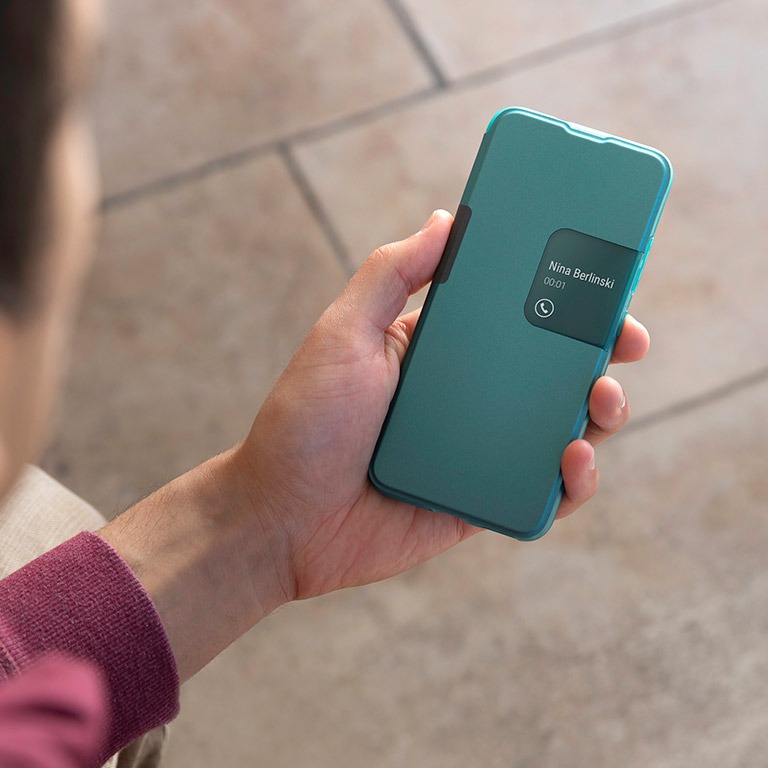 Slim fit. Chic look.
Think classy and slim for modern minimalism, combining style with convenience. Its robust frame protects against shocks and everyday nicks and scratches. Feel the soft touch of the premium material, which doubles as a comfy grip in hand. All controls and features are easily accessible with custom cutouts for the cameras, speakers and other ports. It is available in 2 colours: Grey and Bleen.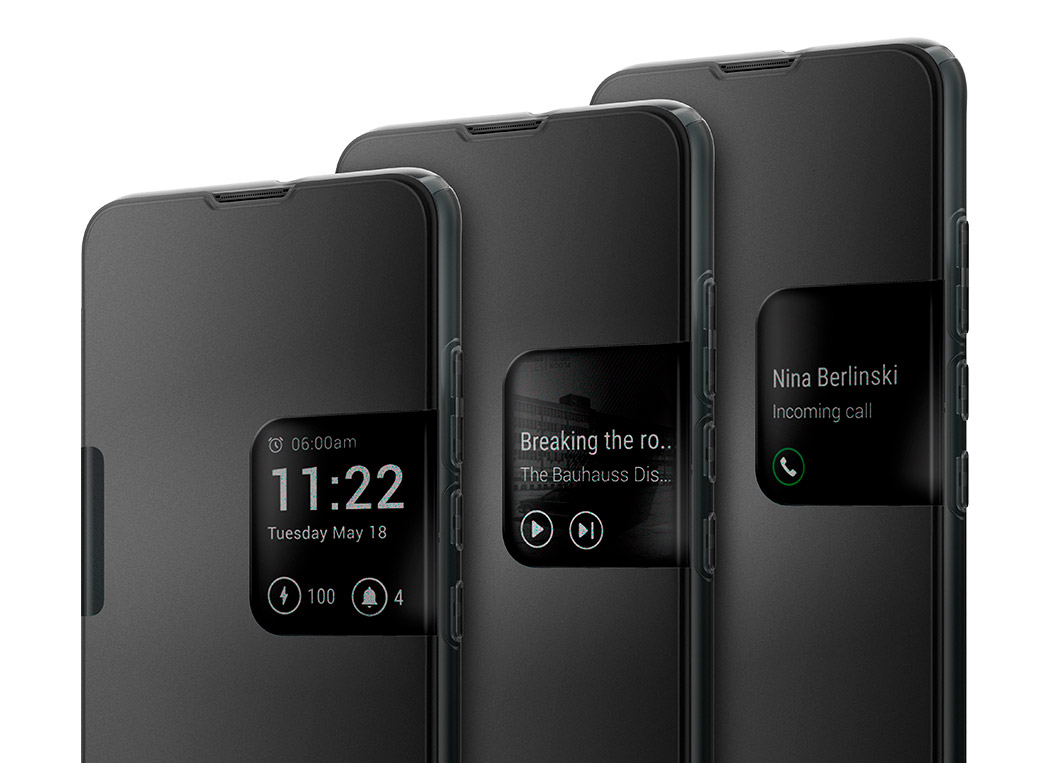 Sleek smart window
Featuring smooth curves and softened edges, the elegant smart window displays a discreet interface to see your calls, notifications and music easily at a glance. The dedicated app is designed by Wiko and available on Google Play.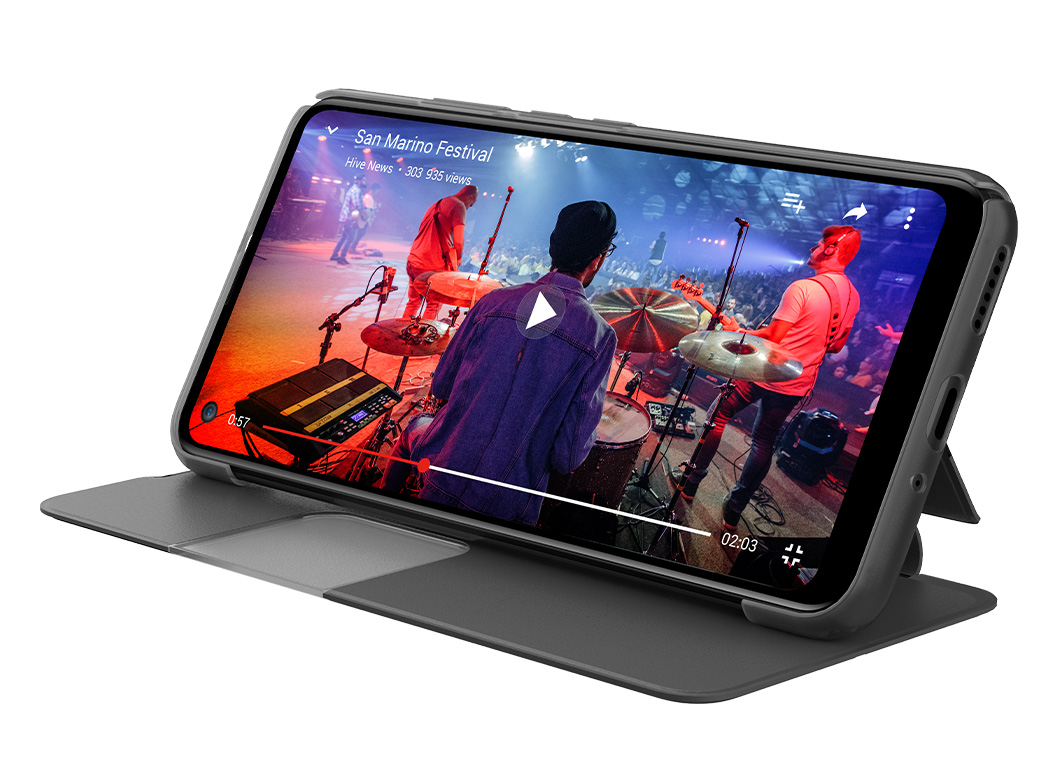 Stand option
It also functions as a standing cover to immerse yourself fully in your games and favourite TV shows. Simply fold the smart folio and rest it on any surface to enjoy your mutlimedia hands free.
Clear and discreet screen guard

Printed tempered glass
Completely undetectable, the printed tempered glass offers total invisible protection from impact and scratches. It features an ultra-resistant layer with anti-fingerprint coating that still maintains touchscreen sensitivity.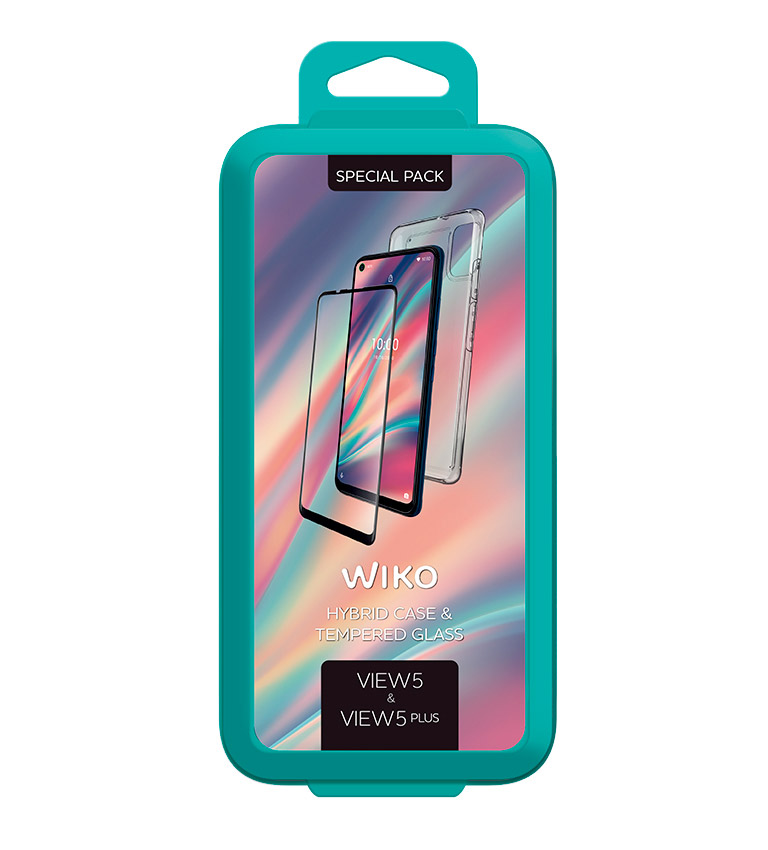 Hybrid case and printed tempered glass
Get double the protection with the hybrid case and printed tempered glass combo! The design of the pack case brings you stylish looks and added protection. It is built with clear, rigid materials to ensure reinforced protection, while the tempered glass safeguards from any scratches.
About View5 range's accessories click on the following technical sheets