Tips and tricks
Launch actions with voice control ("Ok Google")
To launch apps by voice control  (for example: call a contact, Web search, etc.):
*

Manual mode
- tap on 

at the bottom of the screen for 3 seconds,
- say "Ok Google" or tap on

and spell your search.
Automatic mode
- open "Settings" app

or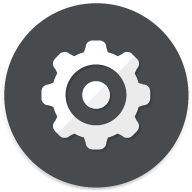 :
- tap on

"Google",
- tap on "Search",
- tap on "Voice",
- tap on "Voice Match",
- enable "Say "Ok Google" any time" and follow the instructions.
**
*
The smartphone must have access to the Internet:
- Click here to know how to Enable cellular data (Internet connection),
or
- Click here how to enable Wlan connection.


*

*
To unlock the smartphone and launch actions with voice control, enable 'Unlock with Voice Match" and record your vocal print (unlock mode with voice control may be less secure than a strong pattern or PIN).

---
Product(s) concerned by this article:

FEVER
-
FREDDY
-
HARRY
-
JERRY
-
JERRY 2
-
K-KOOL
-
LENNY3
-
LENNY3 MAX
-
LENNY4
-
ROBBY
-
TOMMY
-
TOMMY2
-
TOMMY2 PLUS
-
U FEEL
-
U FEEL GO
-
U FEEL LITE
-
U FEEL PRIME
-
UPULSE
-
UPULSE LITE
-
VIEW - 16GB
-
VIEW - 32GB
-
VIEW PRIME
-
VIEW XL
-
WIM
-
WIM LITE
-
For another product, click here