Swipe down 3 fingers on the screen (the screenshot is displayed):
*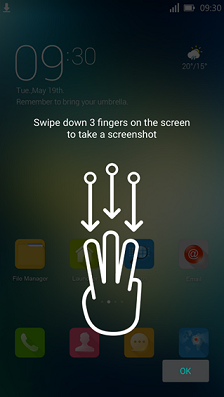 - to copy a complete document, tap on "Full page" if needed,
- to delete, swipe the screenshot upward with one finger,
- to save, swipe the screenshot downward with one finger.
**

To find the screenshot, open "Gallery" app
or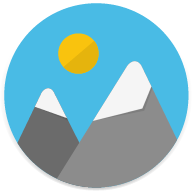 then open "
ALBUM
" thumbnail.
To access the screenshot using a PC, double-click on the smartphone's name:
Go to: Internal storage > Pictures > Screenshots
.

* According the the model of the smartphone, this function has to be enabled into "Settings" app, in "Security" or "Accessibility" section.

**
The screenshot is autosaved within 3 seconds.