Updates and resets
Launch apps update from another connected device
It is now possible to send app's updates directly to the smartphone, from any device connected to the Internet.
This function becomes very usefull if accessing the smartphone's menu is made impossible.
For example : about a keyboard dysfunction (Gboard), the screen displays "Unfortunately, Gboard app has stopped".

Prerequisite
Have a Google account registred on the smartphone (credentials are compulsory to connect with another device):
To check if that's the case, open "Settings" app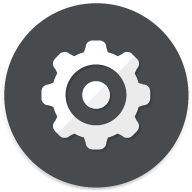 ,
- tap on "Users & accounts": the current email is displayed. If that's not the case, sign in with your Gmail or Google credentials.

Apps update
1. From any device, go to https://play.google.com/store,
2. Click on "Connection" : sign in with the same Gmail or Google credentials as on the smartphone,

*


3. Click on "Applications" then on "My applications" or enter the app's name in the search bar,
4. Select the relevant app,
5. Click on "Installed",
6. Select the relevant smartphone (in the case of several devices are connected to the same account),
7. Click on "INSTALL", then wait (download and installation can take a few minutes),
8. Restart the smartphone and check if the app is working properly again.



*

If the device is already connected to a Google account, "Connexion" button is not displayed. To check if that's the right account, click on its icon at the top right corner of the screen (pad with the 1st letter of the name's account).
---
Product(s) concerned by this article:

FEVER
-
HARRY
-
HARRY2
-
JERRY 2
-
JERRY3
-
LENNY5
-
POWER U30
-
SUNNY3
-
SUNNY3 MINI
-
TOMMY2
-
TOMMY3
-
U FEEL LITE
-
U FEEL PRIME
-
UPULSE
-
UPULSE LITE
-
VIEW - 16GB
-
VIEW - 32GB
-
VIEW GO
-
VIEW LITE
-
VIEW MAX
-
VIEW PRIME
-
VIEW2
-
VIEW2 GO
-
VIEW2 PLUS
-
VIEW2 PRO
-
VIEW3
-
VIEW3 LITE
-
VIEW3 PRO - 64+4
-
VIEW4
-
VIEW4 LITE
-
VIEW5
-
VIEW5 PLUS
-
WIM
-
WIM LITE
-
Y50
-
Y51
-
Y60
-
Y61 - 16+1 GB
-
Y80
-
Y81
-
For another product, click here