Settings and customization
Enable and resume Talkback function for visually impaired and blind users
When it's on, "
Talkback
" function provides visually impaired and blind users with spoken feedback to help interact with their smartphone.
To enable Talkback function, open
"Settings" app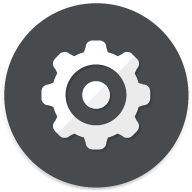 :

To open an app and interact with the smartphone, select the relevant icon then tap twice on it.
To swipe home screens, use 2 fingers instead of 1.
To resume Talkback function if it is in standby mode:
- if the screen is locked, select the icon 

then tap twice quickly on it:
- unlock the screen using your password, if needed,
- press "
Volume+
" & "
Volume-
" buttons at the same time until the following message is displayed : "
Accessibility shortcut turned Talkback on
".
Click here to know how to disable Talkback function.
---
Product(s) concerned by this article:

POWER U30
-
VIEW GO
-
VIEW LITE
-
VIEW MAX
-
VIEW2
-
VIEW2 GO
-
VIEW2 PLUS
-
VIEW2 PRO
-
VIEW3
-
VIEW3 LITE
-
VIEW3 PRO - 64+4
-
VIEW4 LITE
-
VIEW5
-
VIEW5 PLUS
-
Y51
-
Y60
-
Y61 - 16+1 GB
-
Y80
-
Y81
-
Y82
-
For another product, click here