Troubleshooting
Why using apps lite versions for Android™ GO ?
Android™ GO is the system of your smartphone.
This lightened version of the usual Android™ system is optimized to save memory and work properly.
That's why lite versions of several apps have been developed to fit with Android™ GO.
Consequently, we recommend to use the following versions integrated to your smartphone, instead of their full version (non exhaustive list)
*
:
- Assistant GO

- Camera GO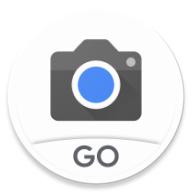 - Galerie GO

- Gmail GO
- Google GO

- Maps GO
- Facebook lite

- Messenger lite
- Skype lite

*
Full versions of these apps may be downloaded but may work slowly or stop during use.
---
Product(s) concerned by this article:

JERRY3
-
LENNY5
-
SUNNY3
-
SUNNY3 MINI
-
TOMMY3
-
Y50
-
Y51
-
Y60
-
Y61 - 16+1 GB
-
Y81
-
For another product, click here