Troubleshooting
Disable Talkback function for visually impaired and blind users
When it's on, "Talkback" function provides visually impaired and blind users with spoken feedback to help interact with their smartphone.
To disable Talkback function when the screen is locked, select the icon 

  then tap twice quickly on it:
- enter your password, if needed,
- keep pressing "Volume+" and "Volume-" buttons at the same time until the screen displays: "Accessibility Shortcut turned Talkback off",
- an icon
indicates that the function is on hold.
* To disable this shortcut, open "Settings" app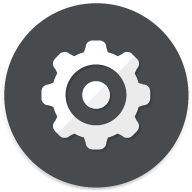 :
- tap on "Accessibility",
- tap on "Talkback",
- disable "Talkback".

Click here to know how to enable Talkback function.
---
Product(s) concerned by this article:

POWER U30
-
VIEW GO
-
VIEW LITE
-
VIEW MAX
-
VIEW2
-
VIEW2 GO
-
VIEW2 PLUS
-
VIEW2 PRO
-
VIEW3
-
VIEW3 LITE
-
VIEW3 PRO - 64+4
-
VIEW4
-
VIEW4 LITE
-
VIEW5
-
VIEW5 PLUS
-
Y51
-
Y60
-
Y61 - 16+1 GB
-
Y80
-
Y81
-
Y82
-
For another product, click here