Contacts
Block a number from the call log
Open "Phone"app
or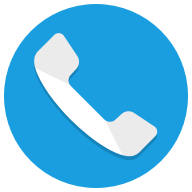 :
- tap on 
"Recent",
- keep your finger for a while on the caller's ID or number,
- tap on "Block/report spam".*

* Calls are automatically redirected to the voicemail. SMS/MMS are not received either.
To unblock a contact, do the reverse setting.

Click here to know how to block a number and unknown callers before being called.

---
Product(s) concerned by this article:

HARRY
-
HARRY2
-
JERRY 2
-
JERRY3
-
KENNY
-
LENNY4
-
LENNY5
-
POWER U30
-
SUNNY3
-
SUNNY3 MINI
-
TOMMY2
-
TOMMY3
-
U FEEL PRIME
-
UPULSE
-
UPULSE LITE
-
VIEW - 16GB
-
VIEW - 32GB
-
VIEW GO
-
VIEW LITE
-
VIEW MAX
-
VIEW PRIME
-
VIEW XL
-
VIEW2
-
VIEW2 GO
-
VIEW2 PLUS
-
VIEW2 PRO
-
VIEW3
-
VIEW3 LITE
-
VIEW3 PRO - 64+4
-
VIEW4
-
VIEW4 LITE
-
VIEW5
-
VIEW5 PLUS
-
WIM
-
WIM LITE
-
Y50
-
Y51
-
Y60
-
Y61 - 16+1 GB
-
Y80
-
Y81
-
Y82
-
For another product, click here