Connectivity
Enable/Disable Bluetooth connection
Swipe the homescreen from the top once or twice downward:
- tap on

or on "Bluetooth".
or
For connecting a new Bluetooth device:
Open "Settings" app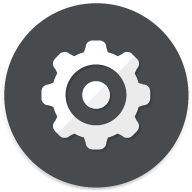 :
- tap on "
Connected devices
",
- tap on "
Connection preferences
", if needed,
- tap on 

Bluetooth,
- enable Bluetooth if that is not the case to check and connect Bluetooth devices. Tap on "
Pair new device
", if needed.
NB
:
If a Bluetooth device has already been connected, it's not necessary to launch a search: the smartphone will connect automatically to previous connected devices as soon as Bluetooth connection is enabled on the smartphone.
---
Product(s) concerned by this article:

HARRY2
-
JERRY3
-
LENNY5
-
POWER U30
-
SUNNY3
-
SUNNY3 MINI
-
TOMMY3
-
VIEW GO
-
VIEW LITE
-
VIEW MAX
-
VIEW2
-
VIEW2 GO
-
VIEW2 PLUS
-
VIEW2 PRO
-
VIEW3
-
VIEW3 LITE
-
VIEW3 PRO - 64+4
-
VIEW4
-
VIEW4 LITE
-
VIEW5
-
VIEW5 PLUS
-
Y50
-
Y51
-
Y60
-
Y61 - 16+1 GB
-
Y80
-
Y81
-
Y82
-
For another product, click here