Connectivity
Connect an USB device (mouse, keyboard, USB key, etc.) using OTG function
Plug the smartphone on the USB port of an external peripheric, using an OTG cable (On The Go).
*
Connection is automatic except for View2:
- before plugging the OTG cable, open "Settings" app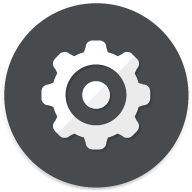 ,
- tap on "
Accessibility
",
- enable "
OTG Control
".
*
 Make sure your OTG adapter is compliant with your smartphone: micro USB B or micro USB C.
---
Product(s) concerned by this article:

HARRY2
-
POWER U30
-
TOMMY3
-
VIEW GO
-
VIEW LITE
-
VIEW MAX
-
VIEW2
-
VIEW2 GO
-
VIEW2 PLUS
-
VIEW2 PRO
-
VIEW3
-
VIEW3 LITE
-
VIEW3 PRO - 64+4
-
VIEW4
-
VIEW4 LITE
-
VIEW5
-
VIEW5 PLUS
-
Y80
-
Y81
-
Y82
-
For another product, click here