Tips and tricks
Launch actions with voice control ("Ok Google")
To launch apps by voice control (Contacts, Web search, etc.):
*

Manual mode
- tap on 

at the bottom of the screen for 3 seconds,
- say "Ok Google" or tap on

and spell your search.
Automatic mode
- open "Settings" app

or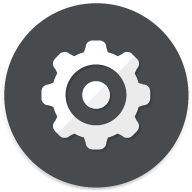 :
- tap on "Language & input",
- tap on "Virtual keyboard" if needed,
- tap on "Google voice typing",
- tap on "Ok Google detection",
- enable "Say "Ok Google" any time" or "From the Google app" or "From any screen", if needed.
*
The smartphon
e must
be connected to the Internet:

- Click here to know how to Enable cellular data (Internet connection),
or
- Click here how to enable Wlan connection.
---
Product(s) concerned by this article:

HIGHWAY PURE
-
HIGHWAY STAR
-
LENNY2
-
PULP 4G
-
PULP FAB 4G
-
RAINBOW JAM
-
RAINBOW JAM 4G
-
RAINBOW LITE 4G
-
RAINBOW UP 4G
-
RIDGE 4G
-
RIDGE FAB 4G
-
SELFY 4G
-
SUNNY
-
SUNNY MAX
-
For another product, click here