Tips and tricks
Take a screenshot
Swipe down the home screen with 3 fingers (the screenshot is displayed)
*
: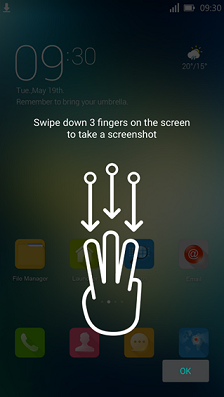 - to copy a complete document, tap on "Full page" if needed,
- to delete, swipe the screenshot upward with one finger,
- to save, swipe the screenshot downward with one finger.
The screenshot is auto-saved within 3 seconds.
To find the screenshot, open "Photos" app

or
"Gallery" app 

(Y81) then open "
Screenshots
" section.
*

*




*

At the first use, this function has to be enabled into "Settings"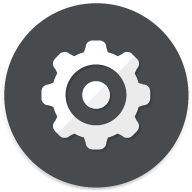 app, in "Accessibility" section or "Wiko features" (three-finger screenshot).


*

*

To access the screenshot using a PC, connect the smartphone with the USB cable provided then double-click on the smartphone's name.
Path: Internal shared storage > Pictures > Screenshots.

---
Product(s) concerned by this article:

HARRY2
-
POWER U30
-
VIEW GO
-
VIEW LITE
-
VIEW MAX
-
VIEW2 GO
-
VIEW2 PLUS
-
VIEW3
-
VIEW3 LITE
-
VIEW3 PRO - 64+4
-
VIEW4
-
VIEW4 LITE
-
Y80
-
Y81
-
Y82
-
For another product, click here