VIEW5
1 WEEK
ONLY 2 CHARGES
Experience ultra-visual immersion on View5's borderless Full O screen, made for watching videos, gaming and perusing social networks. Elevate your shooting on the 48MP AI Quad camera with superb photos for any occasion with enhanced shooting options. On top of that, you'll stay up and running with practically infinite battery life in a single charge!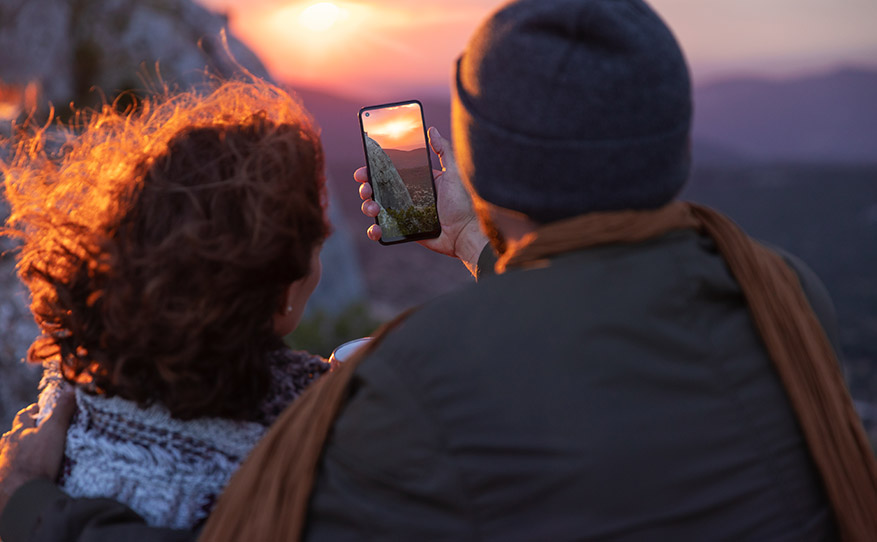 1 week, only 2 charges
Why bother to stop for a top up? Get 3.5 days' use in 1 charge with View5's 5000mAh boosted battery. Feel the power of watching, playing and enjoying your smartphone nonstop! When you need it, you can charge View5 via the convenient USB Type C. Even manage power smarter with the AI Battery Master, optimising your chosen 3rd party apps' behaviour and power consumption, while boosting your battery life.
SmartViser
Certified by SmartViser, an independent expert body specialising in device testing, View5's battery guarantees 3.5 days of autonomy in a single charge.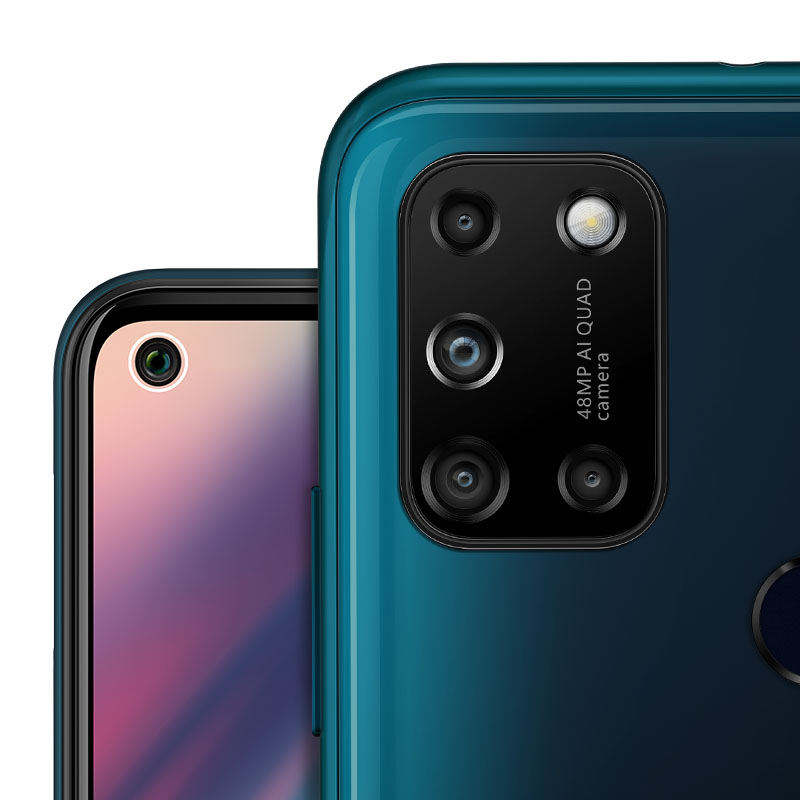 Take the shooting experience further with the new 48MP AI quad camera with high image quality. Snap unforgettable photos in any situation with more expert options made accessible, including Super Wide Angle, Macro and Bokeh. Even manage low light, as the larger sensor and pixel size enhance light sensitivity and ensure less noise, while still preserving texture, for sharp and detailed shots in dark areas.
Super Wide Angle
See life wider with the Super Wide Angle 120° lens, as anyone or anything from friends, pets and the scenery can now fit effortlessly in the frame!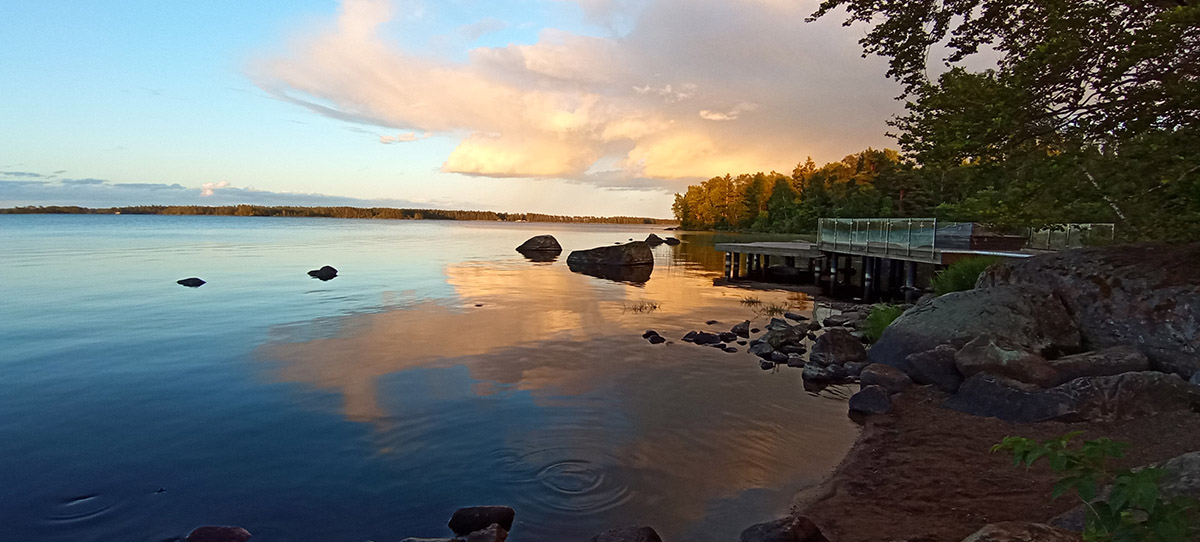 Macro lens
Show off a magnified world by making tiny things look huge with the Macro lens. You can share spectacular images of the micro world with sharply focused details and see textures, patterns and small details with fresh eyes.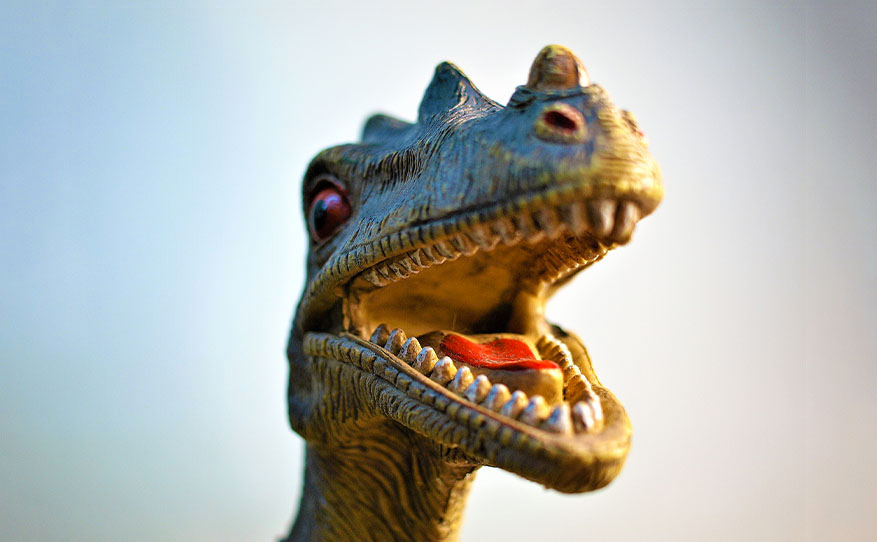 AI Bokeh mode
Choose a spotlight for your photo and the AI intelligently creates a smooth blur around the edges for an artistic effect.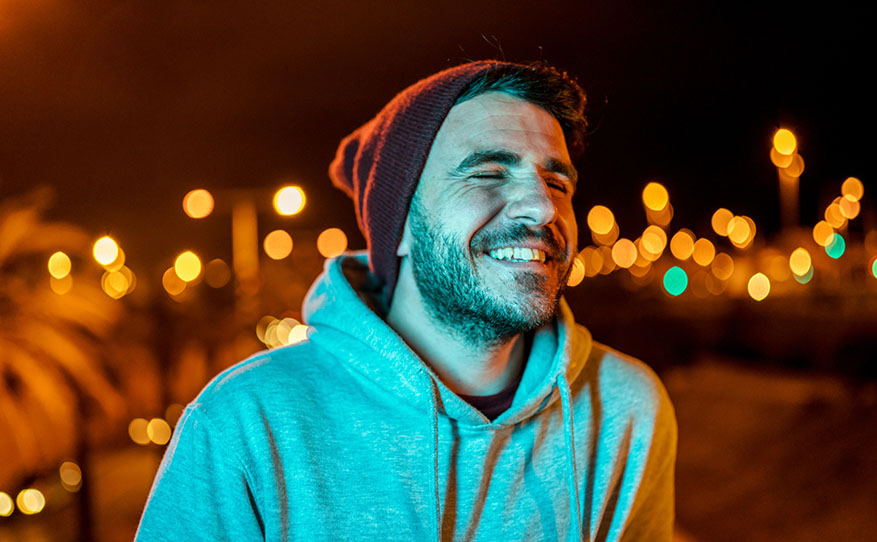 Leave borders behind and experience View5's notchless full screen for ultimate visual immersion in your movies, games, Insta pages and more. Enjoy multimedia in vivid colour and details on the 20:9 O display with HD+ resolution. The built-in circular O battery life indicator alerts you right on-screen, turning green when charging, white above 15% battery, and red for under 15% power left.
Extended storage & performance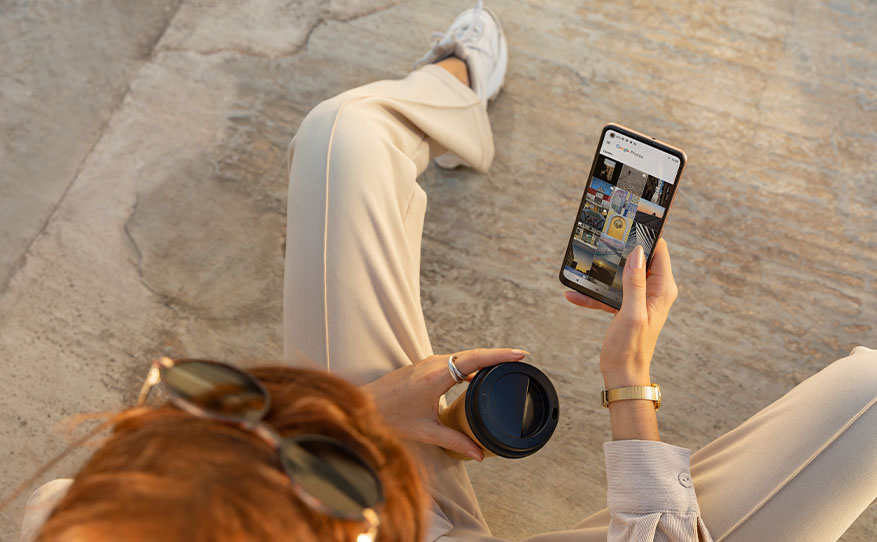 Boundless 64GB ROM + 3GB RAM
There's ample room for all your must-haves, favourite clips and apps without slowing down your device, as View5 offers 64GB of memory and 3GB RAM.
256GB microSD card
Extended memory means more space to store! Opt for extra room with an additional 256GB micro SD card.
Premium design. Natural colours.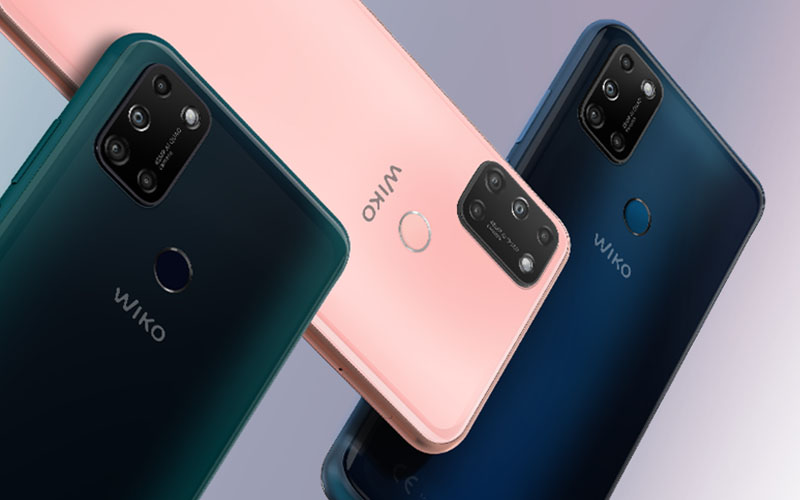 Explore View5's elegant design with a glass-like back cover and glossy mirror frame producing deep reflections for a touch of class. The new gradient design takes its inspirations from nature with shades of Midnight Blue, Peach Gold and Pine Green.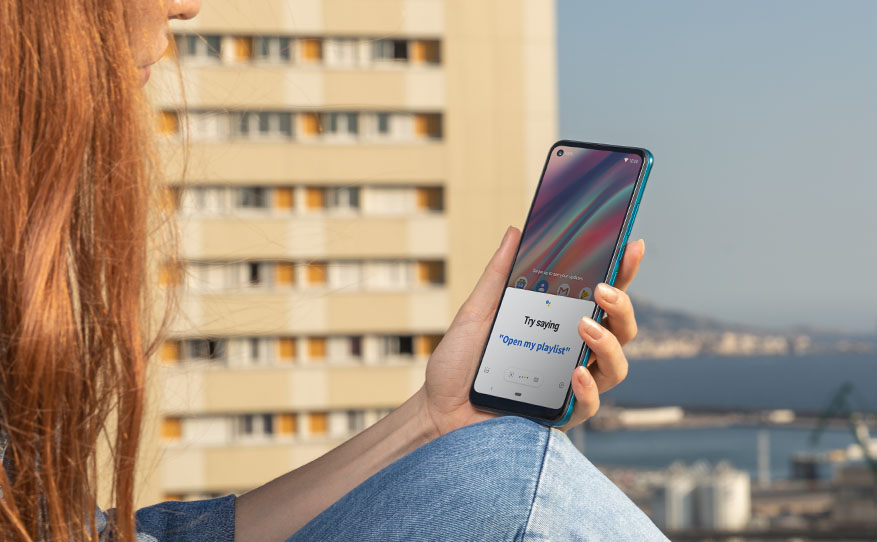 Google assistant button
Simply touch and hold the dedicated Google Assistant button and instruct Google to set the alarm, update the calendar, check the weather or turn on the flashlight as needed.
Android™ Q
Enjoy the latest innovation of Android™* 10 by Google.

* Android™ is a trademark of Google LLC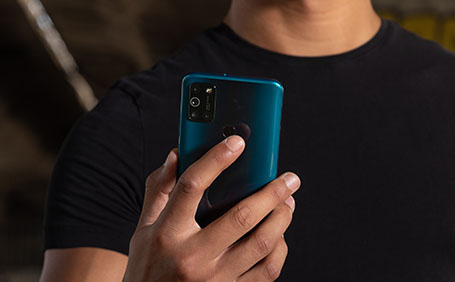 Fingerprint
The handy Fingerprint sensor makes using your View5 more efficient. Secure your smartphone simply with the tip of your fingers.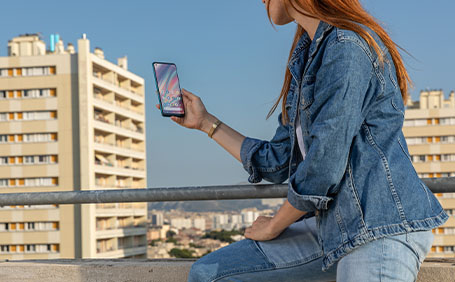 Face unlock
An intuitive experience comes naturally. Face recognition in just one look using Face unlock offers even more security.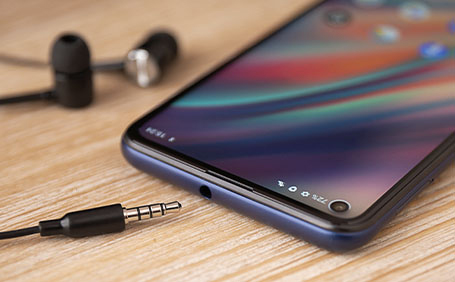 Audio jack and FM stereo
Enjoy your music, podcasts and more on-the-go with the convenient Audio jack and FM stereo.
Wiko Original Accessories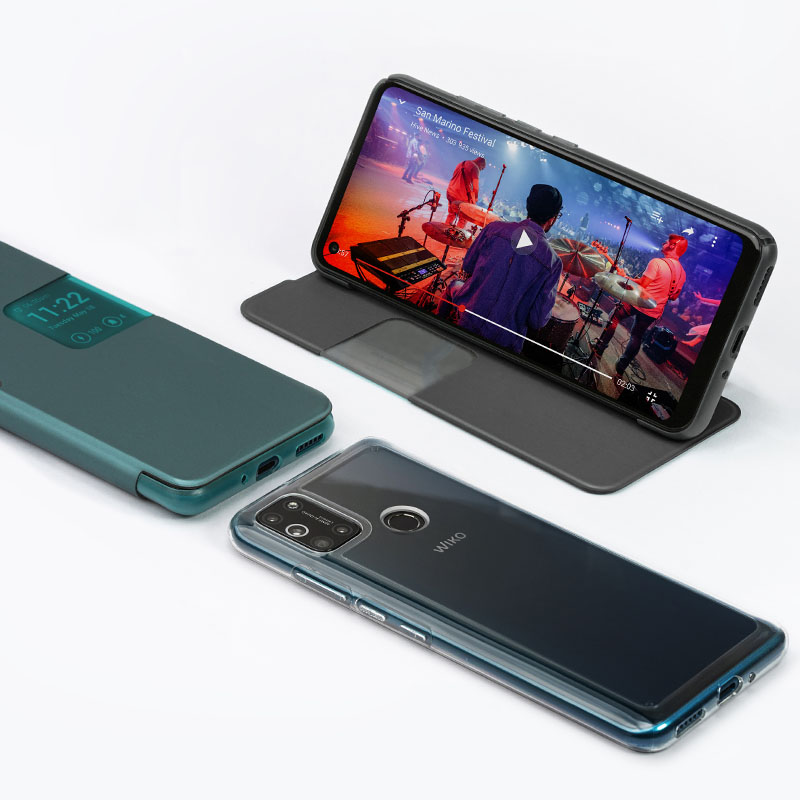 Sleek smart folio
The smart folio features a sleek, smart window with a discreet interface to see your calls, notifications and music in one glance. Comfort is always in mind with an easy grip and standing option, to enjoy your movies, games and videos.
Printed tempered glass
The printed tempered glass ensures full protection against shocks and scratches. An ultra-resistant layer of protection preserves touchscreen sensitivity with anti-fingerprint coating.
Protective case with tempered glass pack
The 2 in 1 protection pack includes a hybrid case and printed tempered glass. The modern, slim design of the case adds style to practicality with transparent rigid materials for reinforced protection.